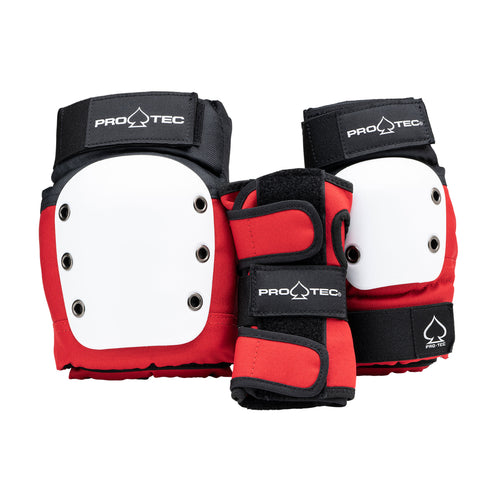 Protec Street Gear - Junior 3 Pack Pads - Red/White/Black
: In stock
: Protec
The Kids ProTec Street Pads Set comes with knee and elbow pads and wrist guards that benefit from EVA foam backing along with ballistic nylon to protect against skids and scraps, touch tape fastening provide a secure fit and the Pro-Tec branding completes the look. 

- Skating pads set 
- Elbow, knee pads and wrist guards
- EVA foam backing 
- Ballistic nylon 
- Hard cap
- Perforated neoprene 
- Touch tape fastening straps 
- Pro-Tec branding


The set comes in a reusable mesh bag to help keep them all together when not in use. Also creating less wasteful packaging, being better for the environment.
Available in 2 sizes, Youth Small and Youth Medium
Free Shipping on orders over $99.00